How to Attract New Country Club Members
Dynamic Fitness Facilities and Offerings are Reinventing the Country Club
Evolution takes time. But if you're a country club whose membership ranks and revenues are in decline, time is a luxury you don't have. You have to find solutions that keep your traditional members happy while attracting new members into the fold. There's little comfort in the thought that there are dozens, even hundreds, of others in the same situation as corporate ranks have dwindled and clubs have lost much of their traditional foundation.
The traditional country club model is fading fast, and business managers are diversifying and innovating to stay relevant and to keep membership revenues flowing.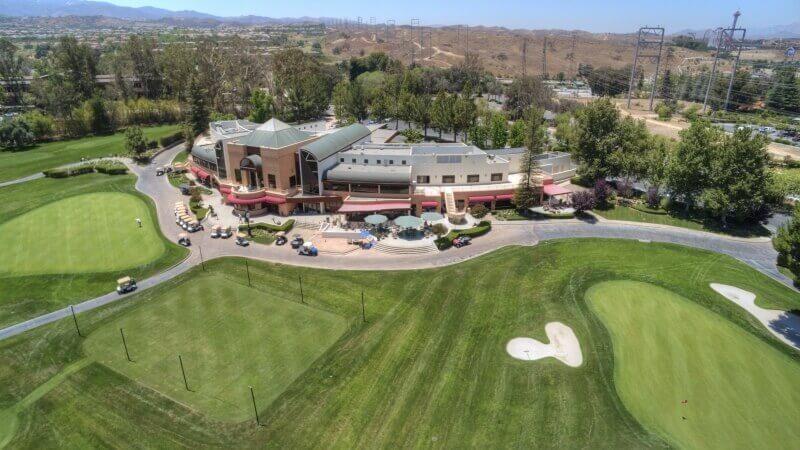 "The country club business has gone through a significant evolution since 2008," offers Marc Berry, who oversees golf program development and country club partnerships for Life Fitness in 14 western states. "Membership recruitment and retention is critical. As traditional baby boomer members leave, it's harder to fill those spots with members who, today, don't find the same value in the golf-only experience."
According to the National Golf Foundation, the number of golfers in the U.S. is roughly the same as it was in the mid-1990s, while the population has expanded by 40 million during the same time. Fewer golfers are playing the game, which means a smaller universe of potential country club members for golf-focused clubs. It might seem obvious that industry pundits would advise: "the best way to turn around membership demand and golfer participation at your club is to invest in the non-golf aspects of the membership experience."
After the recession hit country club memberships hard in 2008, it was predicted that fitness and wellness amenities would be the primary drivers for country clubs going forward. "While golf may have been the dominant force driving country club membership since the end of World War II, health, fitness and wellness and more inclusive recreation will be the identifying characteristics over the next 20 years. This continued evolution will be so powerful that over the next decade the average country club will look more like a sports center surrounded by a golf course."
"The most attractive and monetizeable amenity for country clubs is fitness," Berry confirms. "Fitness attracts families and it can actually become a money maker for country clubs if the fitness program is properly designed and managed."
The more progressive country clubs are definitely looking into functional training, TRX Suspension Bays, self-powered treadmills and high impact interval training options. They're also exploring more technology and fitness video programming options to solve issues like group exercise classes. Clubs that incorporate trends that are popular in the fitness industry today are meeting their goals of attracting broader demographics and new members.
Today's country clubs are adding more open space and functional training areas that can be used for group classes, yoga, individual functional workouts or even dancing for fitness-interested members. Free weights, TRX suspension training and larger cardio areas with technology options, integrating digital video fitness programs when fitness staff resources aren't available, are all showing up in country club spaces. Designing country club fitness spaces that have open areas for small groups to work out, alongside functional equipment options, while accommodating individuals who exercise using a training app on their phone, can be challenging. Integrating multi-functional fitness equipment and floor space that different people can use for different reasons is vital, and it's what is in demand for new members to sign up.
We're also seeing virtual reality interactive bikes in the country club sector. Female heads of household are often making the choice to invest in a country club membership, considering all of the needs of the family members who may or may not play golf. They look to the community, to the social benefits of the club, but also to the fitness center hoping they have classes. They look for youth programs.
Though country clubs aren't investing as much in functional fitness equipment as demand dictates, they're definitely moving in that direction as part of the evolution away from the traditional model. One of the challenges for many is the physical space required to create a functional fitness center. Most fitness centers at a country club were an add-on after the club was built. I've seen them in closets or makeshift rooms that have equipment in them.
Country club GMs are recognizing that the more they can offer inside the walls, the more people will spend time and money inside those walls, and the more sustainable and successful their clubs can be. Many are adding or upgrading restaurants, spas, recreation and relaxation areas, and even physical therapy options. Massage chairs and billiard tables are popular options for country club décor, as indoor experiences are supplanting some on-course play time. Technology makes training and practice entertaining and useful, in a fraction of the time it takes to play 18 holes. Golf simulators are becoming popular options, combining technology and skills practice in limited spaces and giving members useful feedback on their efforts. "Due to time constraints and other factors, the future of golf will be more about practice, fitness and training than actual course play."
It's in the training space that many clubs are finding salvation. It's a way to engage younger members and add value over the course of many years. Parents are more willing to invest in country club memberships if their kids benefit by being on the swim team, forming friendships or developing skills. Junior golf programs and other recreation options for members and their families are strong saviors for many country club bottom lines. The Wall Street Journal, while profiling the challenges in the country club market, cited an example of how youth programs are growth opportunities: "Instead of wringing its hands about younger members who want to spend more time with their kids, the club has found ways to become more central to family life. The junior golf program has grown from about 30 members five years ago to more than 200 today."
"It's not easy to change perspective and shift country club cultures that have been in place for decades or longer," adds Berry. "Understanding what's going on with the business in general, with the club and its members in specific, is the best place to start. Finding a partner resource that can be more than just a conduit to exercise equipment comes next."
Life Fitness and EcoFit Equipment are two such partners, working with country clubs across the country to keep members engaged longer, help attract new members and guide the fitness and recreation amenity choices that can help do both. Life Fitness goes so far as to partner with clubs at the local level to emulate the programs of the Titleist Performance Institute, supporting the everyday golfer with athletic training, nutrition and development resources in much the same way that Titleist supports the professionals. EcoFit Equipment has fitness facilities experts across the country who help clubs design the fitness and recreation experience that's right for their particular membership, floor to ceiling.
However it happens, the innovative country clubs who successfully evolve to attract the next generation of members will be more versatile, accessible and open to how members and prospects view fitness, recreation and the social environment in which they chose to spend time.